In order to properly pack medal, coins or emblems, a producer needs to choose a fitting packaging, which is extremally important, even more so, if the receivers are important figures. There are many factors that contribute to that: medal/coin diameter, medal type and its material (metal, plastic or wood). How to buy a perfect medal or coin packaging? Keep reading to find out.
Medal cases – types, sizes and availability.
A suiting medal case is a perfect addition to a gift, no matter the occassion. It can be occasional celebrations, military, sport or corporate events. Even the medals and orders given by the public institutions – all of them need an elegant case. It will not only grant a better reception from the receiving party, but also will keep the medal secure form any possible damages. A great fitting boxes will make sure that the medal will remain stable, even during its transportation.
How to choose a medal box?
It is important, that the type and colour of the medal box is chosen according to the occassion. For example, army medals – regional bases, military institutions or specific squads – we recommend green cases. Dark green suits the military forces the best.
We can apply the same rule to medals for police force. In this case, the perfect colour is navy blue. Medals or coins, given in an elegant blue packaging, will surely grant a lasting impression on the receiver. It will also serve as a form of appreciation to their service.
Fire department rewards will present themselves the best in red or burgundy cases.
We can go on and on, about the importance of the boxes colour. The rule is simple – the tone needs to suit the colour, the receiver is best associated with. However it is not always that simple – what to do in the case of corporate clients, that work in many branches? In this case we should pay attention to the clients logo, hue of their brand or the character of their products or services. It is also important to ask the client – perhaps he has his own vision.
Types of medal cases.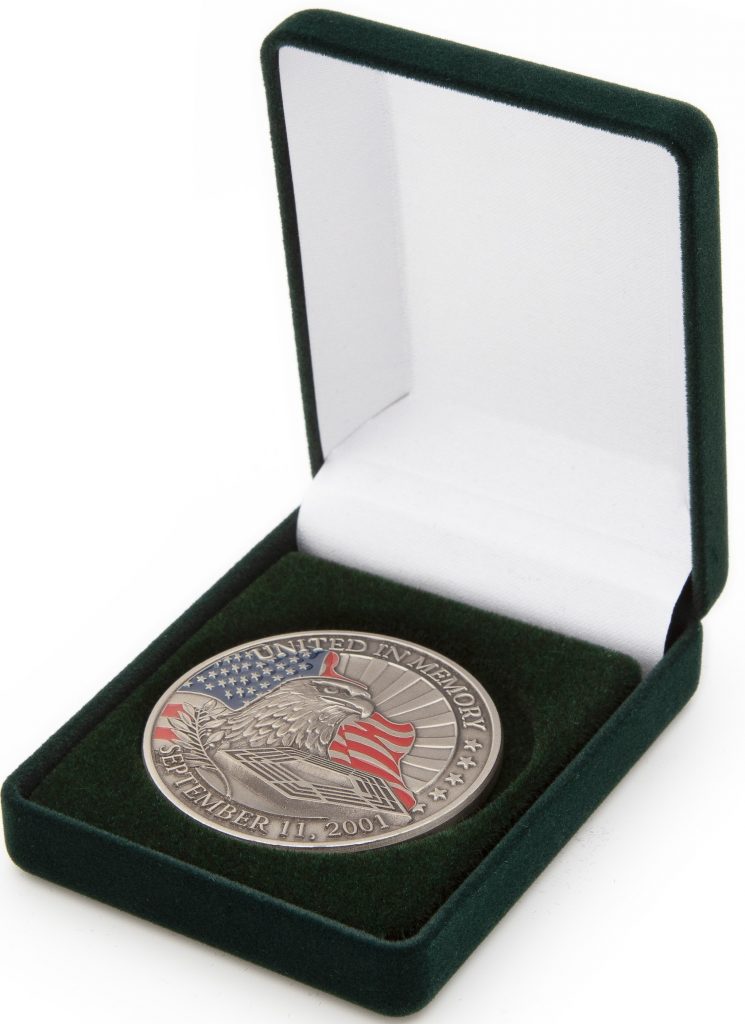 Most popular medal case used in Europe is no doubt a velvet medal case (sometimes also named flocked). Velvet cases were always popular among jewelers, however with time it was noticed by metalwork and coin manufacturing industries. Its looks, durability and also quality to price ratio is very advantagous compared to i.e. wooden cases. On top of that, it is easy to manufacture a custom pad, with a perfectly fitted hole. It is also possible to put an inprint inside or outside the box.
Most important factor, when choosing a velvet medal or coin box is the size of the medal. This directly corelates to the size of the box. Manufacturers usually try to avoid the situation, where the box is too large for the item inside – or the other way around. Too much free space makes the medal look smaller than it actually is. Also the larger the box, the higher the price.
Less popular, but still viable packaging solution is a paper box with a custom foam pad. This form of packaging is ideal for small diameter coins, for example 40mm or less. The cardboard box can be printed on – either on the side or the top. The box is perfect for less formal occasions, for example corporate gifts or children rewards.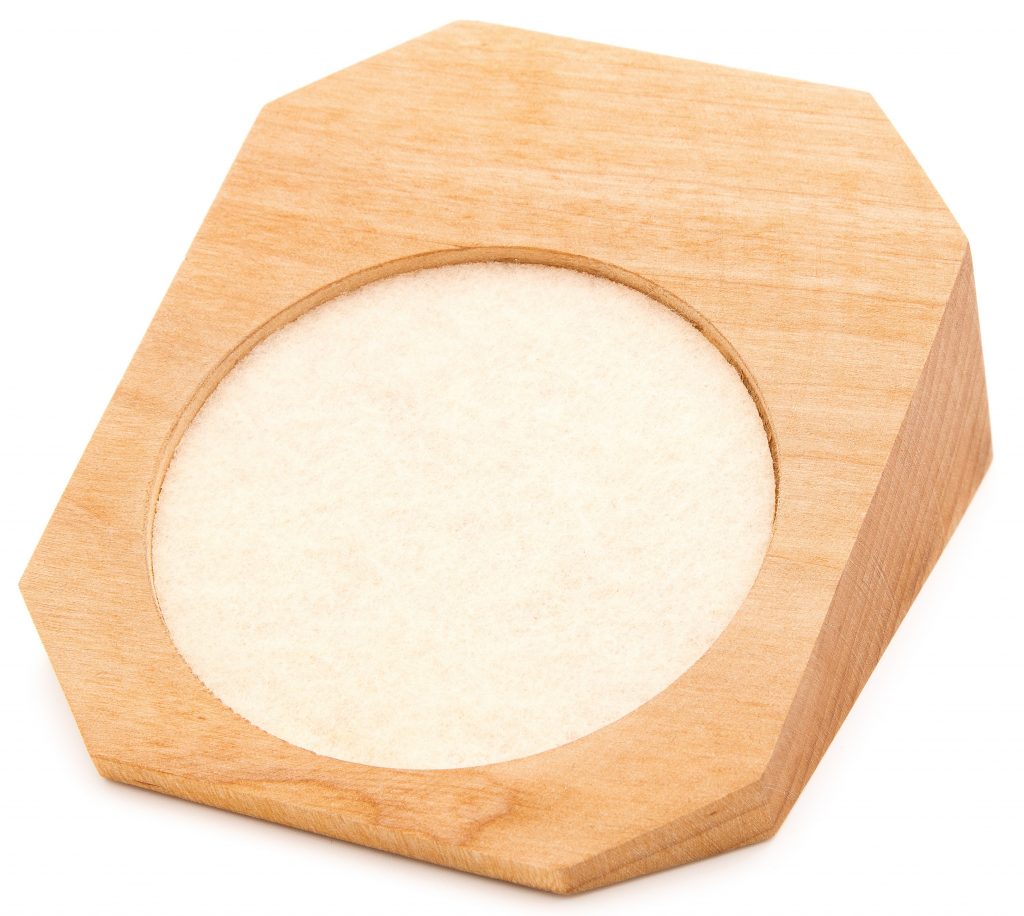 Wooden medal cases used to be the most popular choices in the metalwork industry. Currently these boxes are less and less popular, due to their high cost and limited availability. Wooden medal display case is an ideal way of exposing valuable medals.
Medal & Coin cases sold in bulk – Wholesale.
In our offer you will find a rich medal & coin cases stock, which includes boxes with different colours, sizes and purposes. We always keep a large stock of boxes for most popular medal dimensions: 50mm, 60mm, 70mm and 80mm. You can also purchase a case case with a flat pad, which is perfect for medals with a ribbon. On top of that, we can offer a custom inprint service (inside or outside our boxes). Above mentioned possibilities are not our only advantage – we offer excellent customer service during the process acquiring our items. We are also happy to ship samples. We work fast – abovementioned cases are available in stock. It usually takes around 24h after confirmation, that the order leaves our premises and heads to its designated location.
Custom medal & coin case: Perfect for unusually shaped medals
Our medal & coin cases are not only for round items with set diameters. If you have a medal or coin of an unusual shape – rectangular or other – we are able to create a custom pad with hole based on the shape of your medal.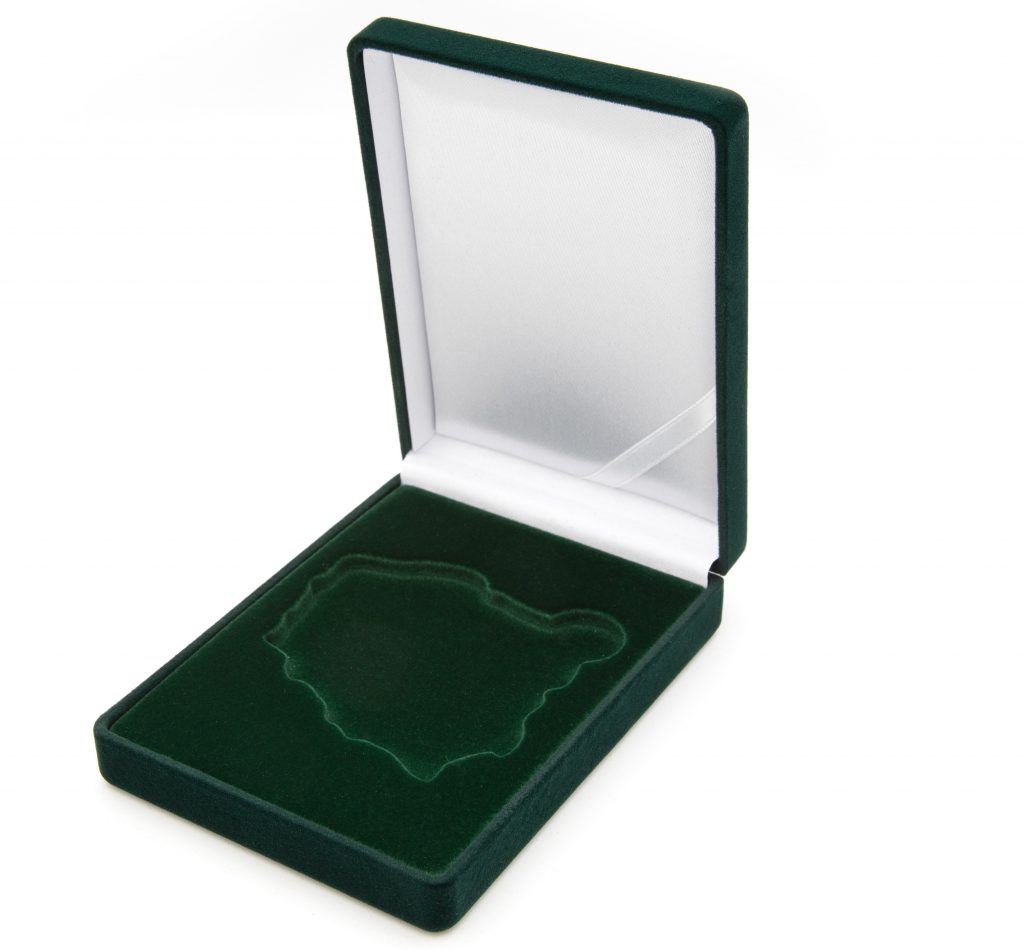 The process is as follows:
Entry consultations, which includes medal size, thickness and order quantity.
Based on this information we offer one of our current boxes.
We ask you for a single sample of the medal (for measuring only – returned after).
We produce a pad for one of our boxes (for example FU-1 or FU-51) with a measured incision.
The final product is ready in about 2 – 3 weeks.
It is a perfect solution for clients, that sell unusual medals. Medal mold stays in our stock – in case you would like to order the same box in the future, the waiting time and price is greatly reduced.
More details regarding the custom pad production will be gladly answered by one of our consultant – either via email or telephone.
Medal, coin and emblem boxes – supplier.
Our company specializes in production and wholesale of elegant cases for medals, coins and other gift or rewards. We are supplying local clients in such items for more than 25 years. Every year we complete hundreds of Polish and European orders. Public institutions have trusted our services as well, including various military services, public institutions, police force and corporate clients. If you are looking for an elegant medal & coin cases supplier for your company – please don't hesitate to contact us.